Undocumented students belong at UCSB!
USS receives $10,000 grant from The Fund of Santa Barbara!
We are excited to share that Undocumented Student Services at UCSB has been awarded a $10,000 grant from The Fund for Santa Barbara to support student internships for our Pre-Pair Program for student peer support and our UndocuThriving workshop series.
Looking to support and connect with fellow undocumented students?
Look no further! A fellow student is recruiting folks who are willing to participate in a study examining ways we can cater campus mental health services to better serve undocumented students needs. 
Looking for research participants
Help improve students' access to UCSB mental health services by participating in an online study with Professor Jennifer Kam and Undocumented Student Services at UCSB. We are asking UCSB undocumented students (18 or older) to participate by completing a 20- 25-minute online study and filling out a 10-minute follow-up survey one month later. Participants will receive $25 for completion of the first portion and $20 for the follow-up one month later.
Events Blocks
There are no events currently available.
"Arriving at UCSB, one of the first programs I got involved in was the USS Mentoring Program. I applied because coming into college as a first-gen student was challenging to navigate independently. My mentor made my experience in this program one of a kind. She was very supportive and would give me tons of resources and connections. She is also a researcher and inspired me to do human rights-related research next year. In addition, whenever I would feel conflicted in college, it was nice knowing that I was a part of a program that would guide me and have my back. Most importantly, being a part of this program gave me a sense of belonging at UCSB and the confidence to get more involved in this new community. I also enjoyed going to the socials held for us because it was my way of making new friends who shared the same experiences as me, especially in my first year of college. The socials also allowed me to talk with other mentors who gave me much-needed advice on succeeding in college and enjoying my time here. Ultimately, I enjoyed being a part of the USS Mentoring Program because of its welcoming and resourceful atmosphere."

-1st year student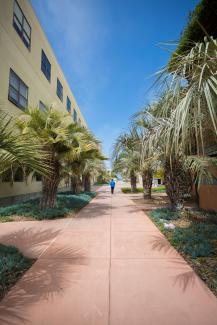 "This past year, I participated in the UndocuGrap Prep program where I learned about the different types of materials needed depending on the graduate degree goals. We received a resource sheet containing all the graduate programs offered in both the UC and CSU system. Furthermore, I formed a community with other participants, as we all shared common obstacles to apply for a graduate degree. The UndocuGrad Prep program taught us how to compose an email to ask for letters of recommendation, gave us a schedule over the winter break to stay organized with our application materials and helped us create a portfolio to share potential recommenders and inform them about our accomplishments. With the guidance of USS, we were able to construct an application that is competitive to continue our education in graduate school and helped me to get accepted in top universities that are recognized worldwide."

-4th year student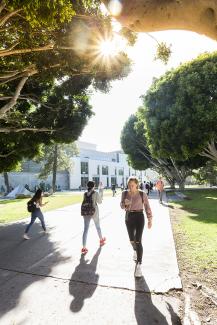 Interested in staying up to date with Undocumented Student Services at UCSB?