Established in 2017, the Monarch Lounge serves as a space for undocumented students to safely come together and develop a support system that empowers their experience at UCSB. This space is a hub for students to share knowledge over the years with similarly identified students. The space is intended to be inclusive of undocumented and immigrant students, refugees, mixed-status students, and other students systematically impacted by immigration laws and policies.
Image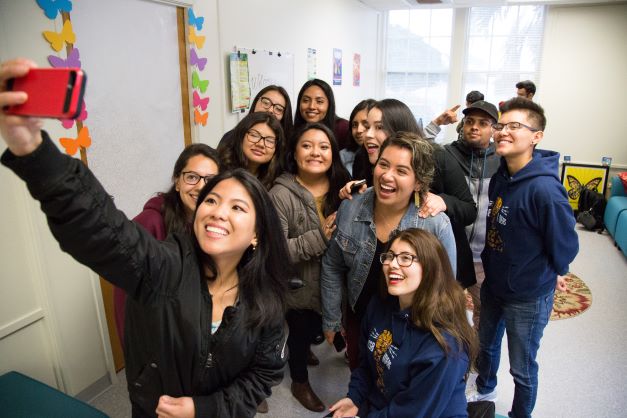 What can you
find in the space?
A fridge, a microwave, and an electric kettle 
A station with snacks and feminine products 
Whiteboards, couches, and study spaces 
Information about resources 
Friends and peers with like-minded experiences 
Board games
Plants
Artwork 
And much more!
It is open to students and undocu-friendly organizations for study purposes, events, meetings, and more. Students can access the space anytime, unless it conflicts with a scheduled event, meeting, or activity.
To ensure the privacy, safetiness, and confidentiality of undocumented students, students must request an access code from Undocumented Student Services or student leaders from I.D.E.A.S and UncoduQT.
Contact 
To get the access code email USS 
Location Building 434, Room 101
"The Monarch Lounge is a home away from home. As an undocumented student, it is nice to have a space on campus I can use to take naps and meet other undocumented students." 
"The first time I walked into the space, I was surprised to see the refrigerator and couches. It was nice to see I have a space I can use in between classes where I can just be." 
"It is nice to have a space where I can connect with other students and not have to worry about my status."