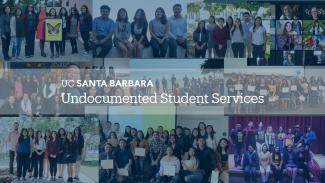 The UCSB Dream Scholar Resource Team was officially created by the Division of Student Affairs during the 2011/2012 academic year. After years of informal and independent work throughout the campus, it was time to formalize and identify the campus' efforts on behalf of Dream Scholars.
UCSB adopted the term "Dream Scholars" to reflect the emergence of policies impacting students under AB 540 in California and also other non-resident students nationwide.
Image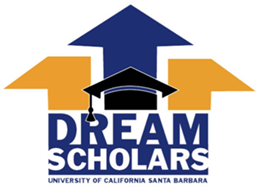 Image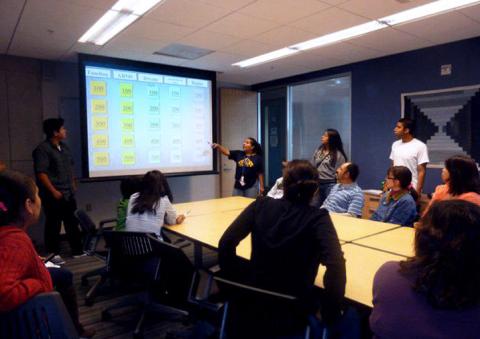 Image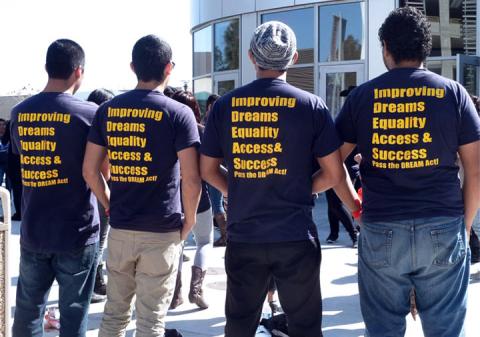 The California Dream Act and Deferred Action for Childhood Arrivals (DACA), and national movements, such as, "Undocumented and Unafraid" resulted in increasing self-identification of Dream Scholars and allies.
Action areas were evident, such as an assessment of services and responses resulting from emerging immigration reform, confidentiality and Dream Scholar self-identification, and the growing need for UCSB as a higher education institution to create services and processes to support federal, state and UC policies. The impetus of students identifying themselves, created the context for departments to also come out of the shadows to publicly address how their departments were addressing Dream Scholar needs.
The primary resource of support and information was the student organization, IDEAS (Improving Dreams Equality Access and Success). IDEAS has played an instrumental role in helping the campus resource team pave the way for Dream Scholars. Their work to help Dream Scholars navigate their education, and financial options and to support individuals through immigration process was a model from which the resource team could begin and expand.
By creating the Dream Scholars Resource Team, the campus went from serving Dream Scholars individually, and behind the scenes to prioritizing them as a group and stating that their success and representation was a university value. The Dream Scholars Resource Team now works diligently and collectively to support Dream Scholars and respond to their needs. It has a strong support and resource base of faculty, students, and staff, who each play an active role on behalf of Dream Scholars on campus and in the community.