Image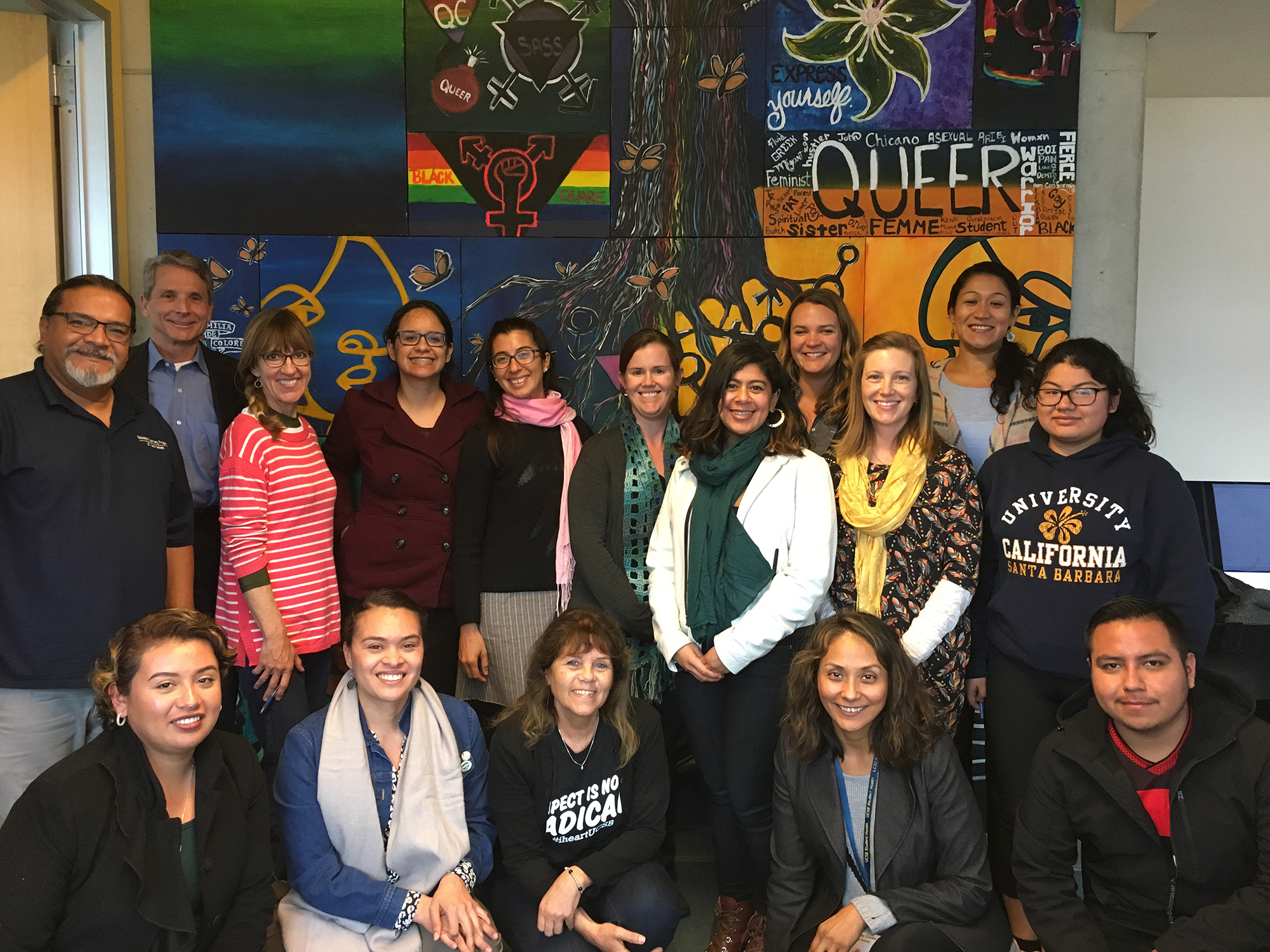 The Dream Scholars Resource Team (DSRT) mission is to develop an awareness and understanding of the experiences of undocumented and AB 540 eligible students (while maintaining the confidentiality of individual students) and to develop campus responses and processes to address their related needs to persistence, retention, and graduation. 

At UCSB, our Dream Scholars are served by staff, faculty, and students from across the campus. Committee members represent different entities across campus that work directly with students, including faculty conducting research relevant to Dream Scholars and those working in policy areas that impact Dream Scholars. Our program design and philosophy is to have as many departments as possible responsible for Dream Scholars' needs, resources, policies, advocacy, education, and support.
The goal of the campus Dream Scholars Resource Team is to
Review campus, UC, state and federal policies and implement a campus plan that is compliant and supportive of the needs of UCSB students.
Clearly reinforce the values of the University to maintain a diverse student body and advocate for the needs of student communities.
Assess the needs of Dream Scholars in the areas of student development, academic support, wellness, finances, career preparation, extracurricular opportunities and advocacy.
Refer legal assistance needs to qualified legal counsel.
Assist in the education and awareness of the campus community.
Provide avenues to support experiential opportunities for career and professional development.
Facilitate financial hurdles and work toward their resolution.
Develop a community of support and mentorship at all levels of the university's mission.
Increase dialogue, collaboration, and problem-solving amongst key departments.
Maintain the integrity needs for the confidentiality and identity of Dream Scholars.
Staff Directory Table Block
Staff Directory Table Block
Staff Directory Table Block