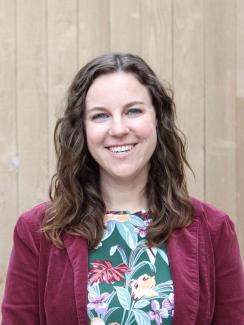 Interim Associate Director, Career Education
she/her
Career Services
How can I help?
Career Services, in general, can help with all your career-related questions or concerns! If you ever want to chat about the intersection of your career goals with your identities, I encourage you to reach out to me directly. I'd love to develop a plan with you to lead you to success at UCSB and after!
About Me:
Growing up I originally wanted to work in business finance. My interests changed in college when I realized that I was more attracted to jobs that supported students through orientation and mentoring programs. This led me to change my major and pursue a Master's degree in counseling. I've worked as a Career Counselor at UCSB for 7+ years and I love talking to students about their personal and professional goals. Sometimes it is hard to figure out what you want to do after college; let's figure it out together!
Where are you and/or your family from?
Lancaster, CA
What words of wisdom do you have for undocumented students?
In college is when you have the most resources at your fingertips, use them! Chat with counselors/advisors, participate in activities/programs, and make the most of your time here. :)
What is one thing off your bucket list?
I have been skydiving… TWICE! Other adventurous goals include riding in a hot air balloon and scuba diving.