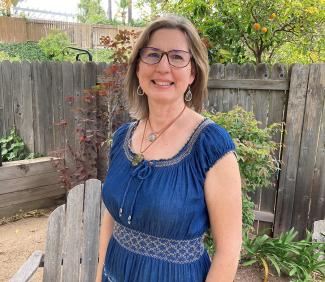 Staff Psychologist
she/her/ella
Counseling & Psychological Services (CAPS)
805-893-4411
About Me:
I have worked as a psychologist for 20+ years at university counseling centers and in the nonprofit sector. I love working with students. I enjoy being out in nature, and dancing and have started trail running.
Where are you and/or your family from?
My maternal side of the family is from Puerto Rico where I grew up. My paternal side is Irish/Scottish from Pennsylvania.
What words of wisdom do you have for undocumented students?
Believe in your capacity and be your own best friend (find someone to help you with this, if it's a challenge for you). Although the struggle is inevitable, lean into joy when you can-it's our life fuel.
What is one thing off your bucket list?
To visit more of our National Parks