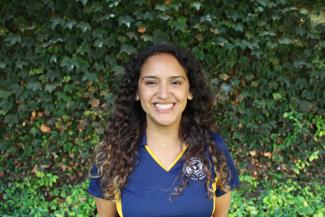 EOP Counselor
she/her/ella
Educational Opportunity Program (EOP)
2nd Floor SRB, EOP Suite
(805) 893-4484
About Me:
I am a first-generation Gaucho and received my BA in Sociology with a minor in Spanish. Prior to my role at EOP, I worked in the Office of Financial Aid and Scholarships for 5+ years as a financial advisor and worked closely with our undocumented students and the financial crisis response team. In my spare time, I love to explore new places and new restaurants with my husband and two kids.
Where are you and/or your family from?
My mother is from El Salvador and my father is from Guatemala. I grew up in Pasadena, California.