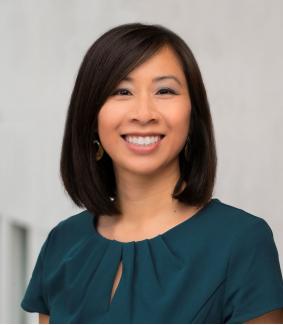 Professor
She/Her/Hers
Department of Communications
How can I help?
I have been a faculty mentor with the USS Mentoring Program for six years now, and I have mentored six students from that program. I've had the pleasure of meeting some students in their first year at UCSB and mentoring them all the way through their last year at UCSB. As a USS faculty mentor, I try to organize at least one in-person get together (lunch or coffee on campus) with my students each quarter, and I also check in via email a couple of times a quarter to see how my students are doing. Throughout the academic year, I attend various USS events and encourage my students to attend those events, as well. When we get together, we chat about everything–family, UCSB classes, friends, the news, movies/shows, food, challenges, successes, goals, etc. As a Professor in Communication, I also have worked closely with many undocumented students outside of the USS Mentoring Program because I conduct research on immigration.
I love getting to know students and supporting them, whether it be helping them pursue their academic and career goals or being a source of emotional support. Many of the students who I've mentored through USS have also gotten involved in my research projects, earning course credit (up to 4 units), while also learning more about research (e.g., how we develop our research ideas, what the research process looks like, what we do with the findings, what you can do with a Ph.D., what life is like as a professor). In working closely with my students, I often write letters of recommendation for them when they're applying for scholarships, fellowships, internships, jobs, or graduate school. For students who decide they want to pursue a graduate degree, I'm happy to mentor them through that process and edit their application materials.
To learn more about my work and to get involved in my projects, you can visit my research team's website: https://cec.comm.ucsb.edu/
About Me:
For my education, I double majored in Communication and English at the University of California, Davis, and then I went on to earn my M.A. in Communication at San Diego State University, followed by my Ph.D. in Communication at the Pennsylvania State University. In 2014, I joined the Department of Communication at UCSB after being a professor at the University of Illinois at Urbana-Champaign for three years and a professor at The Ohio State University for two years, respectively.
In regards to my research, I use quantitative and qualitative methods to examine how stressors, rooted in structural barriers, are associated with the health and wellbeing of immigrant youth in the United States. I focus on undocumented immigration, interpreting for adult family members under stressful conditions, and racial/ethnic discrimination. In addition, I conduct research to identify promotive factors at different levels (e.g., individual, interpersonal, community, institutional, cultural, state, and federal) that can cultivate resilience and promote thriving.
When I'm not working, I like to take care of my dwarf fruit trees (apple, peach, apricot, cheery, pineapple guava) that I planted during the first year of the COVID-19 pandemic. One of the apple trees has produced fruit a couple of times, but I'm still waiting on the others (crossing my fingers). I also enjoy getting together with friends, binge watching shows (Sci-Fi and Fantasy), and spending time with my husband and four-year-old son. Most of my time is spent finding activities to keep my preschooler busy and active :-)
Where are you and/or your family from?
My father immigrated to the United States from China when he was 10 years old, and he spent most of his adolescence and young adulthood in San Francisco. My mother was born and raised in San Francisco. My grandparents on both sides immigrated to the United States from China. When my maternal grandfather first came to the United States, he was held at a detention center on Angel Island in the San Francisco Bay for about six months.
I was born in San Francisco, but shortly afterwards, my family moved further north to Santa Rosa. I grew up in Santa Rosa, but left after high school to pursue my undergraduate degree at the University of California, Davis. For about 10 years, I lived outside of California, so I could pursue my Ph.D. at Penn State and work as a professor. I was grateful and thrilled to finally be able to return to California as a professor in the Department of Communication at UCSB, and eight years later, I'm still feeling extremely fortunate and privileged.
What is one thing off your bucket list?
Go paddle boarding in Santa Barbara.